Currumbin
Currumbin
42MM
QUARTZ MOVEMENT
Regular price
$250.00 AUD
Regular price
Sale price
$250.00 AUD
Unit price
per
Sale
Sold out
Free Worldwide Shipping

14 Day Returns
24 Month Warranty
Share
View full details
316L STEEL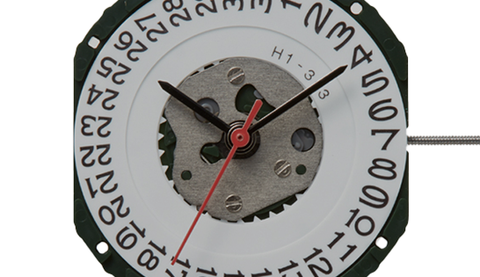 MIYOTA 2315 MOVEMENT
SAPPHIRE CRYSTAL
STORY
Nestled along the sun-kissed coastline of the Gold Coast, lies the gem of Currumbin, a haven that beckons visitors with its natural splendor an charm. As dawn gently breaks over the horizon, hues of pink and orange caress the waters of the Pacific Ocean, casting an aura over the beachy and green landscape. The crashing waves provide a soundtrack, blending seamlessly with the whispers of the swaying palm trees nearby. The pristine Currumbin Beach, with its golden sands, invites barefoot wanderers to embark on a sensory journey, as the cool ocean breeze carries the scent of salt and adventure. Beyond the coastline, the hinterland unfolds with vibrant rainforests and winding trails to waterfalls and lookout points whilst the chirping of native birds fills the air with a symphony of natural bliss. A sense of community permeates the atmosphere, as locals and visitors alike converge at the Currumbin Wildlife Sanctuary, fostering a deep connection with the region's diverse wildlife. The tranquil spirit of Currumbin radiates an irresistible allure, drawing travelers to break from the concrete towers and immerse themselves in the region's timeless beauty and soul-soothing tranquility that is Currumbin.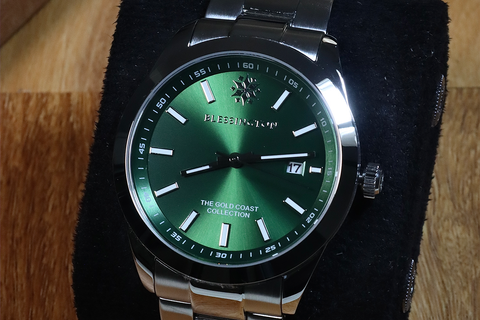 FEATURES
Immerse yourself in the world of horological excellence with our precision-crafted timepieces. Meticulously fashioned from premium 316L stainless steel and fortified with scratch-resistant sapphire glass, our watches boast both durability and style. With a robust 5ATM water resistance rating, perpetual calendar, and luminescent watch hands, our timepieces offer unparalleled functionality and elegance. Elevate your wristwear game with our exquisite watches, where unwavering quality and attention to detail converge for an unparalleled timekeeping experience. All our watches are made with absolute precision, crafted with High quality 316L Stainless steel and Sapphire glass the result is a very strong but stylish timepiece that boasts a scratch and shatter resistant build . A strong 5ATM water resistance rating allows our customers to keep an eye on the time for up to 50 m's of depth whilst exploring the underwater world. A few small things like our perpetual calendar that keeps in time with leap years and varying month lengths and our luminescent watch hands add some icing on the cake
HOW THEY'RE NAMED
Each piece is an appreciation of a place or person in our beautiful country. This focus on a region allows us to create an environment for Individuality in each piece. We have named our timepieces after the people and places that have impacted our lives in one way or another, as we look to expand our collections we will be reaching out to our customer base and conducting research into more hidden gems that have impacted others.
CASE MATERIAL
316L Stainless Steel
MOVEMENT
MIYOTA 2315 MOVEMENT
GLASS
Sapphire Crystal Glass
WATER RESISTANCE
50m/5ATM
Family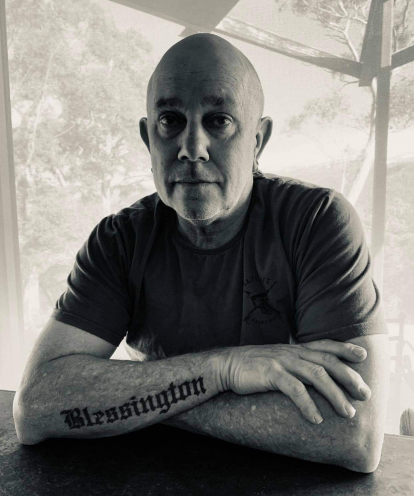 Our Watches
A Family Brand
Blessington, named after our family. Through countless hours of refinement and creation. Our vision was formed into the first collection of timepieces, a vessel for purpose, character and time all on your wrist.
Our Watches