Surfers Paradise
Surfers Paradise
42MM
Regular price
$250.00 AUD
Regular price
Sale price
$250.00 AUD
Unit price
per
Sale
Sold out
Free Worldwide Shipping

14 Day Returns
24 Month Warranty
Share
View full details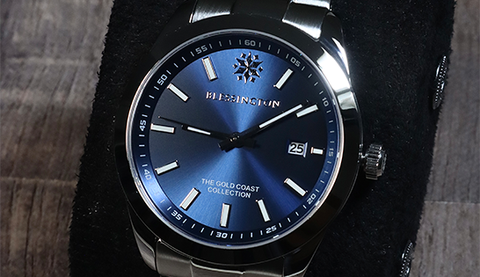 316L STEEL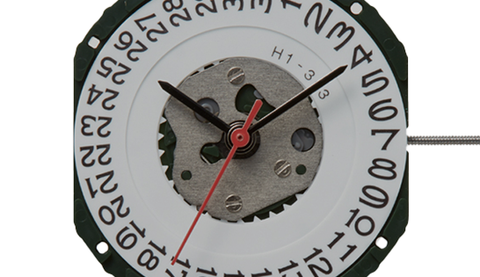 MIYOTA 2315 MOVEMENT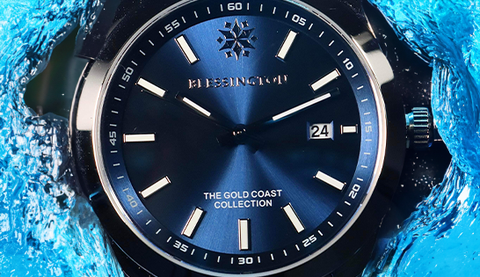 SAPPHIRE CRYSTAL
STORY
Surfers Paradise, on Australia's Gold Coast, exudes an irresistible energy and charm. The beach invites surfers and sunbathers to revel in the rolling waves and golden sunlight. The laughter of beachgoers mingles with the crash of the ocean resonating along the shore. As the day progresses, cafes and restaurants bustle with activity and the aroma of freshly brewed coffee and sizzling food wafts through the air. The sun's descent paints the sky with a warm, golden hue, signaling the shift to evening. Surfers return from the water and evening strollers wander along the shoreline, the distant sounds of live music and cheerful chatter fill the air as the center of gold coast's night life begins to awaken, offering nightlife with a fusion of pulsating energy and vibrance. Neon lights illuminate the bustling streets, casting a spotlight on the lively bars and clubs. Infectious beats of live music and youth, drawing in crowds seeking unforgettable nocturnal adventures. Surfers Paradise, with its blend of natural beauty, vibrant culture, and welcoming spirit, stands as a testament to the Gold Coast's allure, leaving a lasting impression on all who embrace its captivating features that offer a different experience for all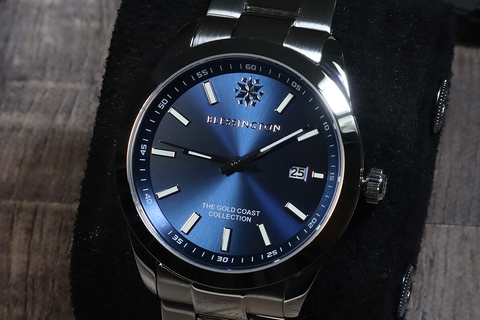 FEATURES
Immerse yourself in the world of horological excellence with our precision-crafted timepieces. Meticulously fashioned from premium 316L stainless steel and fortified with scratch-resistant sapphire glass, our watches boast both durability and style. With a robust 5ATM water resistance rating, perpetual calendar, and luminescent watch hands, our timepieces offer unparalleled functionality and elegance. Elevate your wristwear game with our exquisite watches, where unwavering quality and attention to detail converge for an unparalleled timekeeping experience. All our watches are made with absolute precision, crafted with High quality 316L Stainless steel and Sapphire glass the result is a very strong but stylish timepiece that boasts a scratch and shatter resistant build . A strong 5ATM water resistance rating allows our customers to keep an eye on the time for up to 50 m's of depth whilst exploring the underwater world. A few small things like our perpetual calendar that keeps in time with leap years and varying month lengths and our luminescent watch hands add some icing on the cake
HOW THEY'RE NAMED
Each piece is an appreciation of a place or person in our beautiful country. This focus on a region allows us to create an environment for Individuality in each piece. We have named our timepieces after the people and places that have impacted our lives in one way or another, as we look to expand our collections we will be reaching out to our customer base and conducting research into more hidden gems that have impacted others.
CASE MATERIAL
316L Stainless Steel
MOVEMENT
MIYOTA 2315 MOVEMENT
GLASS
Sapphire Crystal Glass
WATER RESISTANCE
50m/5ATM
Family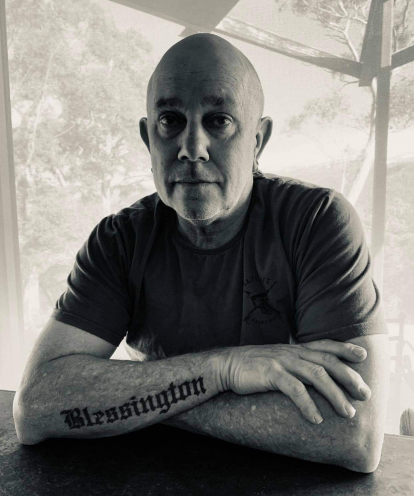 Our Watches
A Family Brand
Blessington, named after our family. Through countless hours of refinement and creation. Our vision was formed into the first collection of timepieces, a vessel for purpose, character and time all on your wrist.
Our Watches